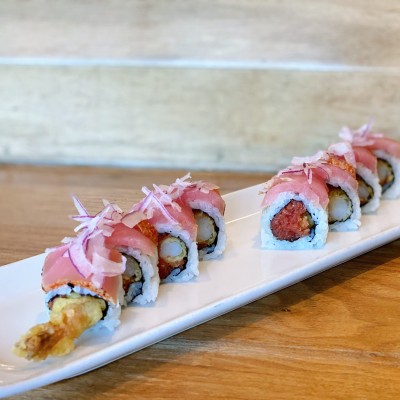 Phoenix Roll
$20.00
---
Spicy shrimp, avocado, topped with seared ahi tuna, red onion & ginger-apple sauce..
ORDER ONLINE
0 customers Phoenix Roll! Leave a review to let us know what you think.
You may also like
---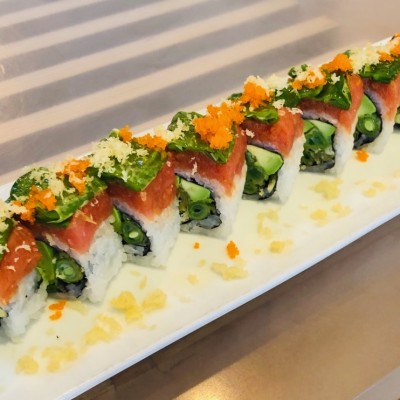 Spicy Tuna, tempura string bean, avocado, masago, shishito peppers & a balsamic soy sause.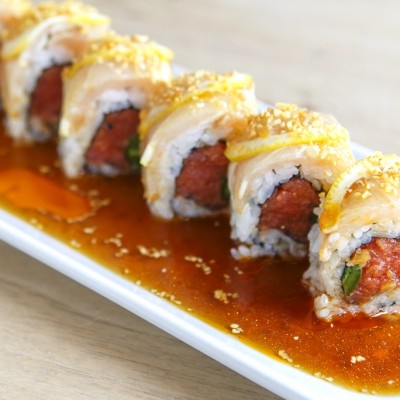 Spicy Tuna, thinly sliced lemon, layered with seared albacore, cilantro, serrano peppers, ponzu and chili oil..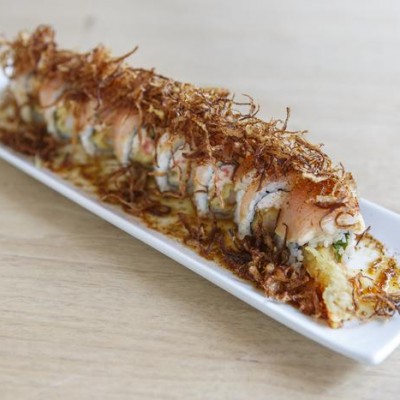 Shrimp tempura crab roll topped with seasoned seared albacore, cilantro, jalapeño, garlic ponzu, chili oil and fried crispy red onions..